Community in the Spotlight
Every month our Support Team nominates an association that they feel are using the AtHomeNet website services in a special way. Be sure to visit often for great ideas you can implement in your own association!
This Month's Spotlight Community is At Home in Somers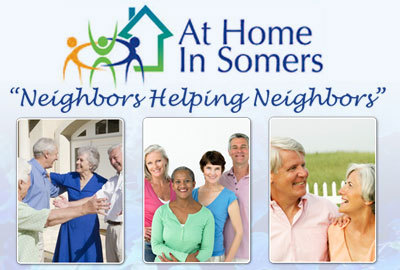 This month we'd like to tell you about At Home in Somers, a truly unique community! It's one of a growing number of organizations around the country dedicated to helping people live in their own homes as they age...independent, comfortable, and safe. Located in Somers, NY, the not-for-profit organization has provided a variety of programs for seniors as well as transportation to doctors, help with shopping, running errands, and home safety checks.
Having established the www.AtHomeinSomers.org website earlier this year, Terry Clifford says "The communication with our members increases the participation at our events and lets members know of those who are ill or passed on."
The website also provides online access to the At Home in Somers Newsletter, highlighting the many programs and activities that are available such as special events at the Somers library, luncheons, and even yoga! The Events calendar is one of the most popular features on the site.
In addition to necessary services to seniors who need assistance, there are many volunteer opportunities posted on the site for those who want to help. Volunteers can get information on the web site about the committees and programs that welcome their support and also fill out the volunteer information form.
As the web site grows, AHIS is encouraging more members to provide their e-mail addresses to further increase communication. We welcome At Home in Somers and congratulate them as our "Client in the Spotlight" for all the wonderful services they provide!
We are always searching for clients to feature in the AtHomeNet Gazette! If you would like to submit your community or organization to be considered for the Community in the Spotlight feature, please visit our Administrator's website and submit the eForm!