Community in the Spotlight
Every month our Support Team nominates an association that they feel are using the AtHomeNet website services in a special way. Be sure to visit often for great ideas you can implement in your own association!
This Month's Spotlight Community is Colonial Woods Condominiums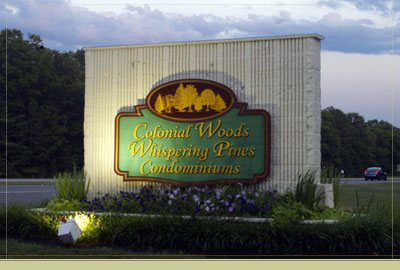 This month, we're proud to introduce you to the Colonial Woods Condominium association and website administrator, Adolfo Briceno, from Yaphank, New York! Located in Eastern Long Island, Yaphank is not only home to the Colonial Woods Condos, but also has the distinction of being the place where Irving Berlin wrote the famous song, "God Bless America". The association was established in 1974 and is surrounded by a lush forest, where residents enjoy lovely landscapes year-round.
Over the 5 years that the association has had an AtHomeNet website, the most popular features have been Photo Albums, Homes for Rent, the Message Board, Reviews, Events Calendar, and Hot Links. Website Administrator, Adolfo Briceno, is working on developing the Classifieds section as well, giving residents the ability to buy, sell, and trade goods and services right from their website!
As an administrator, Adolfo loves the new Birthdays widget, and the ability to use html to make changes to the website. "The fact that I can use HTML is a big plus as photos and graphics make our website more appealing." But, he says, "The best thing that AtHomeNet has is the excellent customer support!"
Congratulations to Colonial Woods Condos and Adolfo for being selected as the Client in the Spotlight for 2012!
We are always searching for communities to feature in the AtHomeNet Gazette! If you would like to submit your community to be considered for the Community in the Spotlight feature, please contact us at [email protected]!