Community in the Spotlight
Every month our Support Team nominates an association that they feel are using the AtHomeNet website services in a special way. Be sure to visit often for great ideas you can implement in your own association!
This Month's Spotlight Community is Fox Run Preserve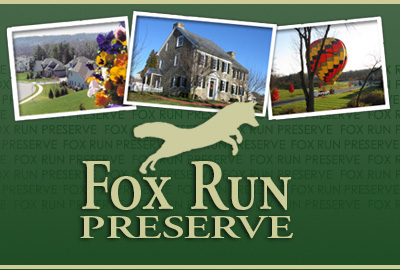 We'd like to tell you about Fox Run Preserve, a community association that knows how to keep its residents active and involved. Fox Run Preserve is located in Solesbury Township, PA, and provides dozens of options for residents to interact with each other and their local community. Between bridge clubs, trips to the local theater, and a painting club, the residents in Fox Run Preserve have no shortage of opportunities to get to know their neighbors.
Fox Run Preserve has been with AtHomeNet for nearly four years. Webmaster Barbara Zietchick says "I love the ease of sending email announcements. The response to email announcements is always immediate. I also love the residents' suggestions."
Along with using email blasts to reach residents quickly, Fox Run Preserve also gives owners online access to their newsletter, ensuring that each community member is always up to date. They also provide helpful information for their many groups and clubs.
Another excellent resource available on the website allows owners access to a document outlining some of the best vendor resources for residents in the area. The website administrators update the document on a regular basis so when residents need to know where to find a local plumber for a good price, they go to the document and see all the information they need.
As more and more residents use the website, Fox Run Preserve is adding additional information that will assist them in their day-to-day operations. Recently they have encouraged residents to add their cell phone number to their user profile so the association can reach everyone in case of an emergency. We're glad to have Fox Run Preserve as part of our team and congratulate them as our "Client in the Spotlight" for all the great ways they have increased communication in their neighborhood.
We are always searching for clients to feature in the AtHomeNet Gazette! If you would like to submit your community or organization to be considered for the Community in the Spotlight feature, please visit our Administrator's website and submit the eForm!