Community in the Spotlight
Every month our Support Team nominates an association that they feel are using the AtHomeNet website services in a special way. Be sure to visit often for great ideas you can implement in your own association!
This Month's Spotlight Community is RIGHT Property Management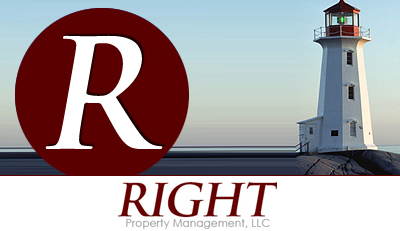 This month's Client in the Spotlight was nominated by our Support team. We're proud to introduce you to The RIGHT Property Management in Rehoboth Beach, Delaware! The company manages 35 residential and commercial associations throughout Delaware and Maryland and will celebrate their 3rd anniversary as a client next month! Established in 2008, RIGHT was founded by Jerry and Martha Wright following years of experience in the industry. The company prides themselves on being easily accessible by their clients and their connection to the surrounding community.
Betty Trudel, the Community Website Administrator for RIGHT Property Management says that one of the most popular features on their website is Online Payments, a free feature that allows association management and communities to accept dues payments and assessments through the website. Another popular feature is the Maintenance Request Form, allowing associations to submit requests for repairs or other maintenance throughout the community by completing a simple form on their website.
As an administrator, Betty favors the UP! functionality and the Widget Wizard, which allows website administrators to present several features with fresh content on the Public and Private Home Pages. The Widget Wizard makes customizing your website as easy as Add, Edit, and Delete with easy drag and drop functionality.
Congratulations to The RIGHT Property Management for being selected the Client in the Spotlight for October!
We are always searching for clients to feature in the AtHomeNet Gazette! If you would like to submit your community to be considered for the Community in the Spotlight feature, please contact us at [email protected] or visit the Administrator's website and submit the eForm!
For more information about organizational, non-profit, or small business websites, contact an Account Manager at [email protected]!