Community in the Spotlight
Every month our Support Team nominates an association that they feel are using the AtHomeNet website services in a special way. Be sure to visit often for great ideas you can implement in your own association!
This Month's Spotlight Community is RiverBend Condos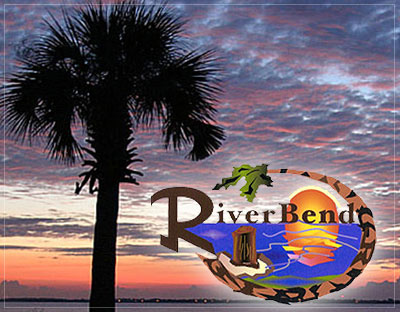 In 2004, RiverBend Condos was named Community in the Spotlight! This year, they were named as a finalist in the 2011 Florida Community Association Journal's Communities of Excellence. We're putting this coastal community in the spotlight again in honor of being named a finalist in the Best Website category.
This 52 unit 4 story condo building has been an AtHomeNet client for over 7 years and is located just north of Patrick Air Force Base in Cocoa Beach. The majority of residents live there full time, while about 25% reside there for 3 to 6 months of the year. Originally, the association selected AtHomeNet as an affordable way to communicate with condo owners, store documents, and more. According to website administrator, Jackie Grant, "little did we know it would serve as a lifeline during a disaster."
"When Charley landed on the west coast of Florida, our area had wind, rain and rough surf, but was spared the severe damage other areas of the State suffered. When Frances made it clear the east coast was the target, all but 5 residents evacuated. Luckily we did not receive a direct hit, but the wind, rain and surf was severe. Our building came through with flying colors - thanks to new and solid construction," Jackie remarked following the terrible weather during the 2004 Hurricane season.
Jackie described how helpful their AtHomeNet website was following the disasters their community faced during the hurricanes… "We were able to issue regular updates and pictures to all of our owners via Email Bulletins through our website. Through these updates, returning owners knew which causeways were open, what to bring back with them - ice, bread etc. Questions and answers were posted on the message board. Part-time residents were able to request that their unit be checked for damage."
Jackie said, "In our [entry in the Communities of Excellence Awards] we emphasized the importance and ease of using the website as our 'document storage and review vehicle for our residents' as well as the best method of communication at all times, especially during the hurricane season. We constantly sing the praises of AtHomeNet!"
We congratulate the Riverbend Condo Association on being named the Community in the Spotlight for June and named as a finalist in the 2011 Florida Community Association Journal Communities of Excellence Awards!
If you'd like to learn about more ways to prepare your community association for hurricane season, download our Hurricane Resource Guide, or contact your Account Manager at 800.556.7852 or [email protected].
We are always searching for communities to feature in the AtHomeNet Gazette! If you would like to submit your community to be considered for the Community in the Spotlight feature, please contact us at [email protected]!