Community in the Spotlight
Every month our Support Team nominates an association that they feel are using the AtHomeNet website services in a special way. Be sure to visit often for great ideas you can implement in your own association!
This Month's Spotlight Community is St. Marlo Country Club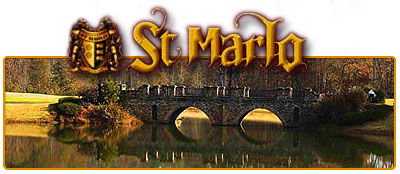 This month's Community in the Spotlight is the St. Marlo Country Club, located in Duluth, Georgia. Established in 1997, the community has 876 residences and still has room to welcome even more new residents to their community. "St. Marlo is a beautiful, upscale development. Its homeowners come from very diverse backgrounds, which creates a very rich cultural community," remarked Community Association Manager, Meg Baer.
The North Atlanta area is rich with shopping, dining and entertainment venues, offering the St. Marlo residents many activities outside the gated community. The area is known for their commitment to education as well. "Many people move to St. Marlo for the excellent Forsyth County school system," noted Meg.
Inside the community, residents participate in a variety of social activities including tennis and swim teams, garden and book clubs, as well as playing Bunco and bridge! The Country Club has even more amenities including a golf course and restaurant, so residents can take their golf cart to play a round or even eat dinner!
An AtHomeNet client for 8 years, Meg loves the Classifieds feature and the Address Book, which helps her keep track of all the homeowners, especially new residents. The website facilitates communication throughout the large community with Email Bulletins, Event Calendars and Announcements for activities inside and outside of the neighborhood. They are also utilizing the Reservations feature of the website to organize various events and plan to expand their use of this helpful feature.
We congratulate the St. Marlo Country Club on being named the Community in the Spotlight for September and we look forward to many more years of supporting this active community!
We are always searching for communities to feature in the AtHomeNet Gazette! If you would like to submit your community to be considered for the Community in the Spotlight feature, please contact us at [email protected]!