Community in the Spotlight
Every month our Support Team nominates an association that they feel are using the AtHomeNet website services in a special way. Be sure to visit often for great ideas you can implement in your own association!
This Month's Spotlight Community is Sunset Watch Condo Association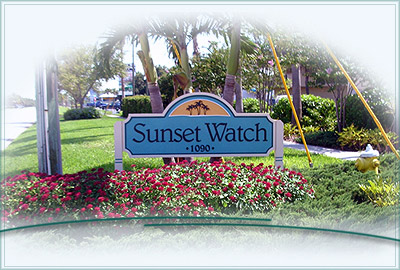 We'd like to tell you about Sunset Watch Condo Association, a condominium association that makes sure its residents are well-informed and up to date. Located in Tierra Verde, FL, this association utilizes their website to communicate with their residents quickly and easily, whether through informative documents, email blasts, or announcements.
Sunset Watch has been with AtHomeNet for four years and prides itself on giving residents relevant information when they need it most. "The most enjoyable thing for us is the ability to have all of our condo documents not only online, but searchable," says Ric Burton, the website administrator. "The AtHomeNet system is fabulous with all the built in templates for notifying residents of important matters."
Along with using email blasts to reach residents quickly, Sunset Watch Condo also posts their board meeting notices and minutes on the website so each resident has an opportunity to stay connected with the important decisions in the association.
As residents continue to use the website for information and questions, Sunset Watch continues to add documents and helpful information that is available 24 hours a day, 7 days a week in order to promote important events and announcements to their association. Their goal is to continue to expand the website to allow resident access to even more information in the future.
We're glad to have Sunset Watch Condo Association as part of our team and congratulate them as our "Client in the Spotlight" for all the great ways they have increased communication in their neighborhood.
We are always searching for clients to feature in the AtHomeNet Gazette! If you would like to submit your community or organization to be considered for the Community in the Spotlight feature, please visit our Administrator's website and submit the eForm!